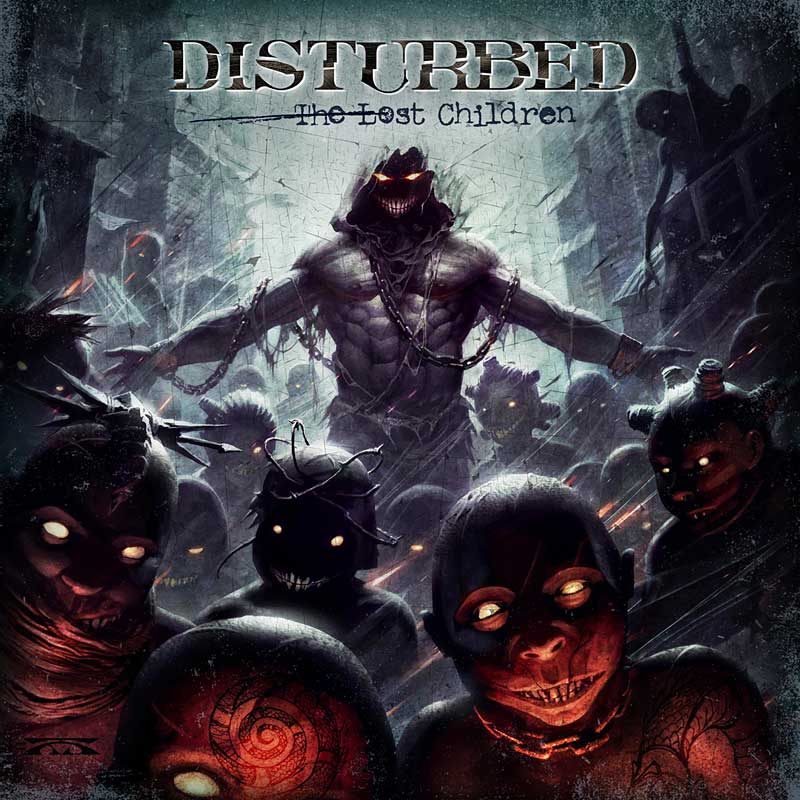 I was never really a fan of Disturbed, until I listened to the phenomenal Asylum. I don't think I'd played any band's record as incessantly since Linkin Park's Meteora. Don't know what did it for me exactly, but from the moment Remnants started playing, I just knew it was going to be an awesome record. If you haven't already listened to that album, then I suggest you drop everything you're doing and head over to the iTunes store. But only if you like loud music with sweet, sweet melodies. Otherwise you might wonder what the hell I'm going on about.
Strange enough, The Lost Children slipped by me unnoticed. It was only through my customary glances at the Billboard 200 charts did I notice this gem just outside the Top 10. And the first thing that drew my attention was the awesome album cover. Todd McFarlane has clearly outdone himself with this one. A quick trip to wikipedia told me the new record was actually a compilation of B-sides, meaning it wasn't a new record per say, but a collection of songs spanning their whole career. For this reason, it lacks the coherence found on Asylum, where songs like Remnants bled into Asylum (the title track) seamlessly. But it is also a testament to the fact that they sound just as awesome now as they did in 1999.
The record obviously has its highs and lows, with some of the tracks sounding like filler material. But it never truly loses momentum, from the amazing opening track (Hell) to the decent Judas Priest cover (Living After Midnight) that brings the record to a close. Worth mentioning are the tracks Run, Leave It Alone and Sickened, where frontman David Draiman shines with those sweet melodies and sing-along lyrics of his. If like me you thought Crucified was the best song on the previous record, then you'll certainly love Sickened on this one.
Overall, The Lost Children is an awesome compilation album that is sure to please fans and hold them over until the next studio album drops.